Interior photography in Kyiv - Ukraine
Thoughtful interior photography will show all the advantages of the completed project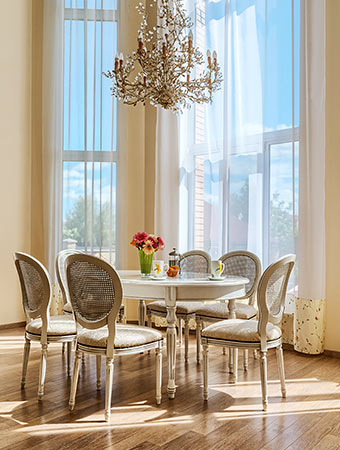 If you are an interior designer, an owner of a shop, restaurant, hotel, or, if you are in the entertainment business, a real estate agent or simply want to sell your property, think how high quality photos relating to your business may increase the number of your potential customers and clients. Here`s a simple example from our day-to-day life. We all go on vacation from time to time. And we all want to have bright and unforgettable memories of that period. How do we choose a hotel other than considering the price and, possibly, reading the reviews? That`s obvious. We look for photos and we evaluate what we see. Not too many people like to spend time going through texts on line. The visual impact of a site or catalogue has a much greater significance for transforming a potential client or customer into a buyer. Gerald Zaltman, author of the book "How customers think. Essential insight into the mind of the market", proved that 95% of the buying process happens unconsciously, on an emotional level. It is important to induce positive emotions, trust and confirm your competence in helping potential buyers with their concerns. And, even if the interior of the place is designed by a creative artist and its aspect might impress, its poorly or inadequately or unprofessionally made photo look will work against it and may make a person potentially interested in it look for options.
As with the purchase of any thing or any service, it makes sense to reasonably relate the quality of the product to its price in photography as well. You will agree that it is very uncommon to buy quality goods cheaply. When choosing a photographer, go to the area of your interest in his/her portfolio and look into it. May you wish to place an order provide him/her with a full technical specification of the job or brief him/her into your idea and into what the final shots should look like. A reference to the photos that you saw and liked in the Internet will also help.
Anton`s been in the commercial interior photography for over 10 years and he`s constantly self-training, improving and retraining. His approach to each shooting project is creative and tailor-made. Using a full-frame Nikon camera with a 45 megapixel sensor and a line of professional lens, he gets professional images good enough even for printing on a billboard. Followed by a high quality procession of the captured frames, which can take up to several days, the photos display the full potential of a beautiful interior and highlight its details.
In real estate photography Anton dominates both of the generally extended and used techniques. If it's necessary to photograph a cafe, restaurant or other object to attract customers, Anton usually makes use of portable studio lights to produce high level photos. If it`s the design of the place what should be in the centre of attention, and its illumination is already to its advantage, then he inclines towards HDR technology rather than studio lighting. That allows having the final frames similar to how the human eye can see it. In advertising large premises or when furniture pictures are needed, he comes with an assistant to strategically place and arrange studio light sources and extra large objects.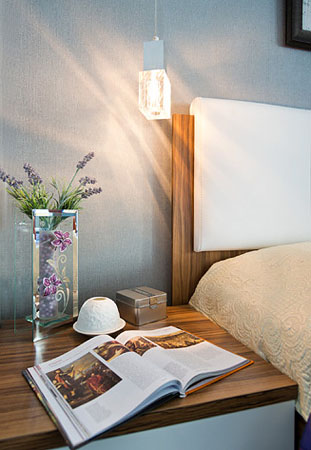 In the last twenty or more years interior designers have been widely using computer apps to create apartments and buildings. It`s an excellent way to give a client the vision of his/her future place to live or work in. But the computerized version may not be convincing to all of them. This is where a professional interior photographer like Anton steps in. Creating a 3D images gallery and interior "before and after" photos will be illustrative and will serve as an evidence of the designer`s job.
The price of Anton`s interior photography services, will, logically, depend on the job to be done. It will be conditioned by the use of studio lights and preliminary arrangement of the place.
Every interior photo session is unique for Anton. The shooting techniques and the choice of the lens will basically depend on the light conditions, especially on the efficient artificial light. As a professional, Anton has sufficient equipment including a big choice of lens allowing to meet any challenge and to carry out a photo session on the highest required level. From catching a general view of the place or a tiny bathroom and zigzagging passage with a wide angle lens to portraying people or making close- ups of furniture and decor elements with standard zoom lens. He starts the session with working on the details of the interior. If need be, he may look for additional accessories matching the spirit and the style of the project that would enhance the impression. Small details may significantly improve the perception of the place for the client when he views the photos and, in case of living premises, will create a touch of home "sweetness" and piece of mind. As an example, a bowl or a basket of fruit, a cheeseboard, sweets, cups or glasses or anything in still life style that , in fact, paradoxically, may give more life to the interior.
Feel free to contact Anton via e-mail, phone or via form on Contact page. He is available for assignment in Ukraine and world wide